BIOGRAPHIES, FICTION & NON-FICTION


ALL AROUND AND THE 13TH JUROR (Wholesale Price 9.00) Non-Fiction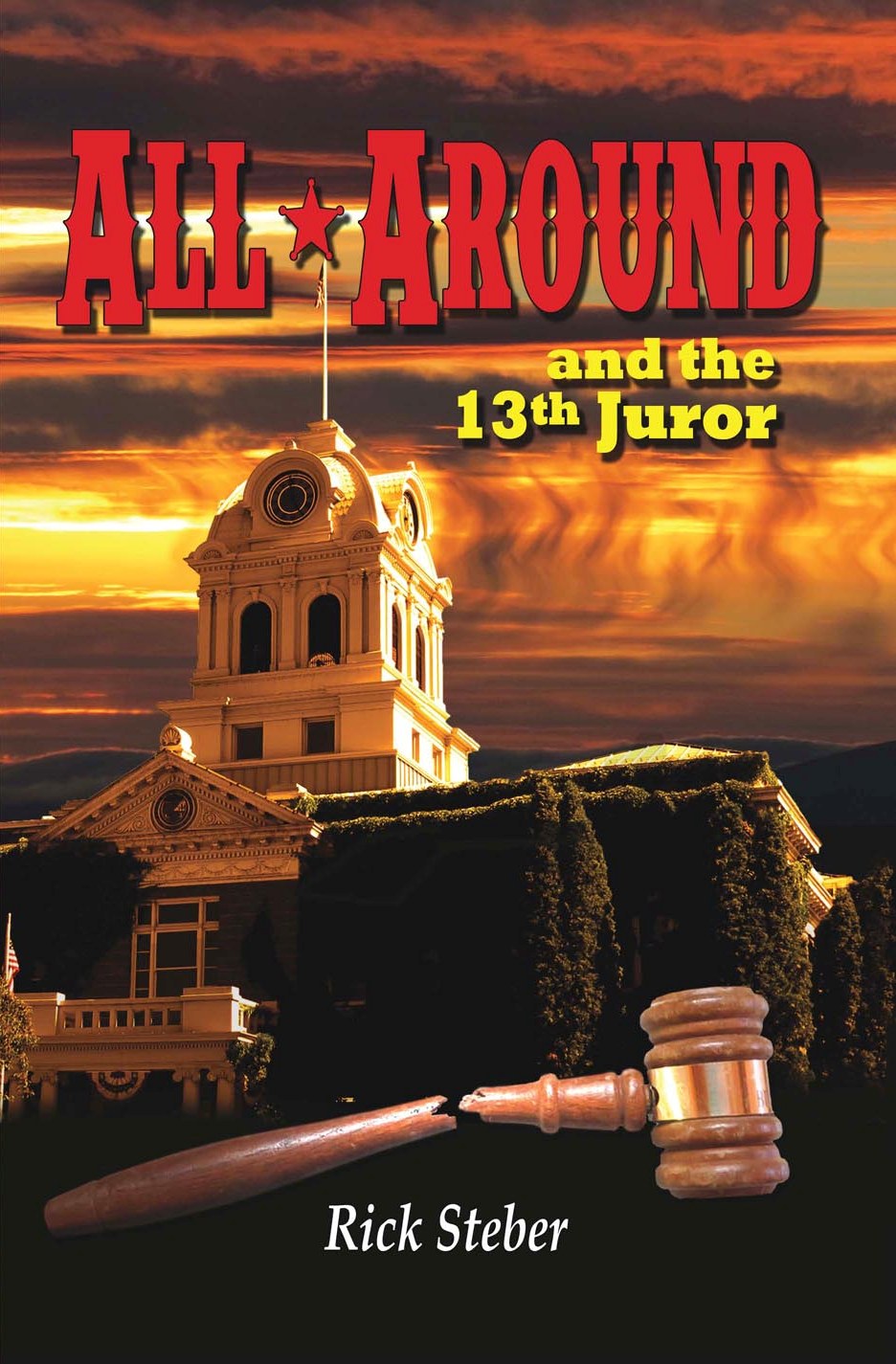 This true contemporary story reads like pages ripped from a dime store novel. Mac Griffith is gunned down after a barroom brawl, the shooter is arrested and charged with murder. At the ensuing trial, a cast of colorful western characters parade up to the witness stand. It is their testimony - what they have to say and what they are not allowed to say - that leads the jury to make its ultimate decision. (201 pages) Winner - Readers 5-Star Best Non-Fiction Novel.
---
THREE LITTLE BIRDS (Wholesale Price $9.00) Non-Fiction

A suspenseful, gripping and wistfully compassionate story of a heart transplant and the unique bond formed between a man and a wild bird. George Hooker's name was placed on the organ donor list, but while he waits he is given a rescued Canadian goose egg that he holds on his chest above his damaged heart. The egg hatches and the gosling imprints upon George as he becomes "Goose Daddy". In a race against time, the burning question becomes whether or not George will live long enough to see the goose he names "Tootie" reach maturity and fly away to join a migrating flock. Three Little Birds will keep you on the edge of your seat as you go through the adventures of George and Tootie while he awaits his heart transplant. He is hospitalized and at the last minute they find him the heart of a young man from California that was killed in a car accident. Tootie today is now 17 years old, and she and George live in Bonanza, Oregon.
---
FALL DOWN ANGEL (Wholesale Price $9.00) True-Life Adventures

A contemporary novel by Rick Steber that is based on the true-life adventures of two runaways who work their way west hopping freight trains. The young man makes a series of bad decisions, turns to petty crime, is arrested and spends ten years in Folsom Prison. The young lady seizes on a business opportunity to become the madam of a legal brothel in Nevada. The genius of the story is in the strange twist of events when the two main characters meet again decades later and discover they share a common past.
---
Writing the West and Down a Long Dirt Road ~After selling a couple million copies of his non-fiction books and novels, Rick Steber is
headen down a new trail with his innovative series, Westers Prose & Poems. In this series find the remarkable within the ordinary as we connect to the natural world in all its beauty, tension, mystery and sometimes even terror. His words will help remind us what it means to live out West in the broad panorama of our landscape, and he will touch those brittle human emotions and feelings we all have as we reach out for those things we cannot quite seem to reach.